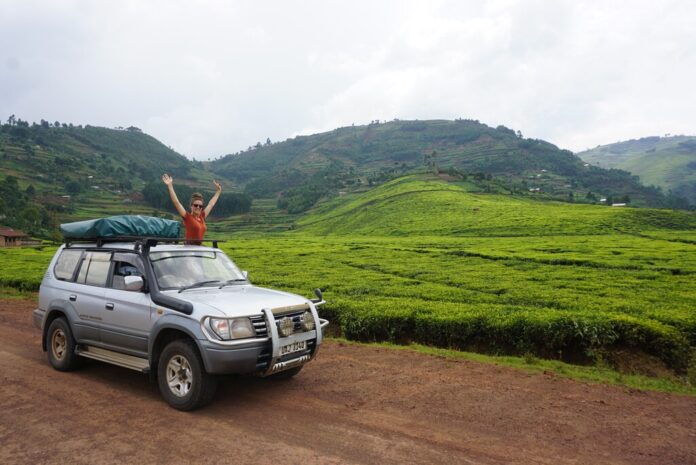 Have you ever gotten stuck on a road trip because of simple mechanical issues? Owning a driver's permit doesn't guarantee that you know all about the car mechanics. Before you think of setting off for your self drive in Uganda, there are a few essential mechanical ideas every driver should have at their fingertips.
Mechanical issues are unpredictable and for careful drivers, it is rare to encounter them even on rough roads. To be fully prepared for any minor mechanical issues, here are some of the important mechanical tips for your Uganda self-drive tour.
Important Mechanical Tips for your self-drive tour in Uganda
Check the battery terminals
It is rare for the car to lose all the power in the middle of your road trip. But due to continuous off-road bumps, the car battery terminals can easily loosen rendering its dashboard to go off while in the middle of your road trip. At times, the steering can really become hard to turn. These and more can really cause panic but it is simple, just open your bonnet to confirm if the battery terminals are intact.
Self-drive tours without a doubt have become one of the best travel alternatives to explore Uganda the Pearl of Africa. A successful self-drive safari in Uganda requires a comfortable and fully mechanized rental car. Interestingly, you don't need to look any further than our best self-drive rental car deals.
Conduct a thorough check of the car prior to hiring it
Prior to hiring any vehicle with any car hire company in Uganda, it is advisable to conduct a thorough check on its mechanical conditions. You can do this with a car rental company representative to be certain it is in its right mechanical condition and where there is any fault or damage, take a record of it.
Being certain of your vehicle's mechanical state is key and guarantees to and from the road trip. Also, it saves you from incurring additional expenses because you failed to figure out the faults earlier and you will be held responsible when not.
Cross-check when the car was last serviced
Vehicles come with their own faults and if you are a first-time driver or even an expert, it is not easy to notice them except if you are a certified mechanic. This is why it is essential to spare some time to ensure that your self-drive vehicle is in its right mechanical condition to take you to and from your destination.
Check the fuel tank
Before you leave for your self-drive in Uganda, make sure that you have thoroughly checked the fuel tank to be sure if it has the right amount of fuel. This will save you from any likely inconveniences while exploring Uganda safari parks or any other destination.
In case of hard nuts cracking, simply get to the nearby fuel station for assistance. Don't make your road trip get messed up because of the fuel tank or fuel shortage at the time you are enjoying every bit of what Uganda holds for the world.
Check fluid levels
Usually, many people ignore checking fluid levels till their vehicles get heated up something that puts their cars at higher risk. Checking your car fluid levels is one of the important tips for your Uganda self-drive tour. Before setting off, it is vital to check brake fluid levels, power steering fluid levels, engine oil, and transmission fluid. Ensuring that they are okay guarantees you a smooth road trip.
Tire pressure
Prior to hitting the road to any part of Uganda for a self-drive safari, it is vital that you check if the car tires are in their better condition. It should be noted that the car tires are the contact patch with the ground and they should be fully maintained. Ensure the tires have adequate pressure and are in their better state to help navigate through the tough terrains.
Flash the air cleaner
One of the important mechanical tips every solo traveler should take note of is ensuring that the air cleaner is free from dust and other foreign bodies. This will guarantee you a magical self-drive in Uganda a home to distinct apes, wildlife, and diverse bird species.
In summary, with the above important mechanical tips, be guaranteed a peaceful self-drive safari in Uganda free of any car breakdowns. For all comfortable self-drive car rentals and 4X4 rental cars in Uganda, don't hesitate to reach out to our reservation team to book your dream rental car.