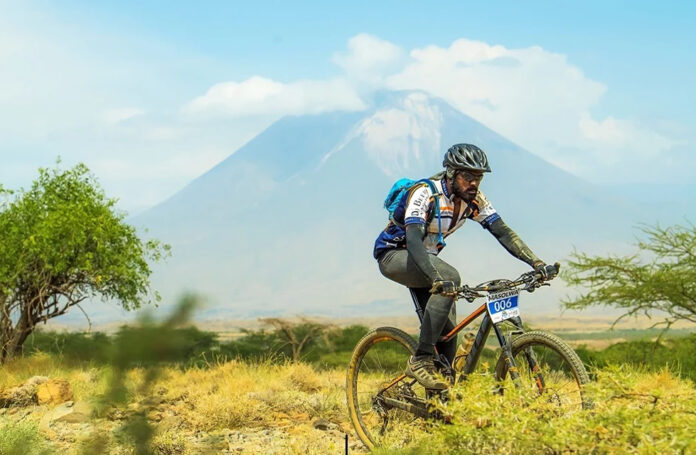 If a long walk along the African bush, or sitting in a game viewing vehicle is not your definition of exploring the wilderness, then you may get your flavor of excitement in the form of mountain bike safari.
In fact, a mountain bike safari in any of the African countries can change your adventure perspective forever…
Say how? Just have a look at the different biking trails all across the continent and you will know…
Mountain Biking In Kenya: Many of the private lodges and accommodations in Kenya offer guided mountain bike safaris to its guests. Hiring a mountain bike from them, you can paddle from the outskirts of Nairobi right down to the Great Rift Valley and across Lake Naivasha as well as on to Lakes Baringo, Nakuru, and Bogoria. Enjoy the rich wildlife and the flamingos that greet you along the way. You can also hire a professional guide to lead you and a mechanic to attend to any punctures and the like.
Mountain Biking In South Africa:The land abounds in many spectacular mountain bike trails that are sure to give you an adrenaline rush such as:
Magaliesberg, Gauteng
The Drakensberg, KwaZulu-Natal
Sabie, Mpumalanga
Knysna, Western Cape
Table Mountain National Park, Western Cape
Hogsback, Eastern Cape
Toyota MTN Cycle Park, Gauteng
Giba Gorge Mountain Bike Park, KwaZulu-Natal
Overberg, Western Cape
Clearwater trails, KwaZulu-Natal
And one more thing, thanks to the temperate South African weather, the place is perfect for all weather bicycling.
Mountain Biking In Tanzania:Practically, the land lives on bikes, and hence in Tanzania you can enjoy many thousands of miles of single-track routes to explore. While some of them are relatively easy, there are some quite challenging routes for adventure lovers as well. The most noted biking trails in Tanzania are:
Across the Mount Meru forests and through some interesting Arusha villages.
The Manyara region provides excellent mountain biking opportunities to safari and biking lovers.
Mountain Biking In Botswana: The eastern part of the country is dominated by many mountains. This offers a great opportunity for mountain bike safari.
Mountain Biking In Uganda: The vast wild places of Uganda make the country any mountain biker's dream. The trails along Lake Victoria, in Entebbe as well as in Jinja and Mount Elgon are wonderful spots for mountain biking.
Mountain Biking In Namibia: The excellent roads of Namibia will provide its guests a chance to roam around all the places of interest in northern and southern Namib Desert, central Namibia and the very famous Etosha national park. You can take your bike and move around:
Spreetshoogte down into the Namib Desert
Elim Dune
Sesriem Canyon.
Gaub and Kuiseb Canyons
Blutkoppe, the isolated inselberg, to name a few.
If you want to try something really different in your safari trip to Africa, then mountain biking safaris will not disappoint you.