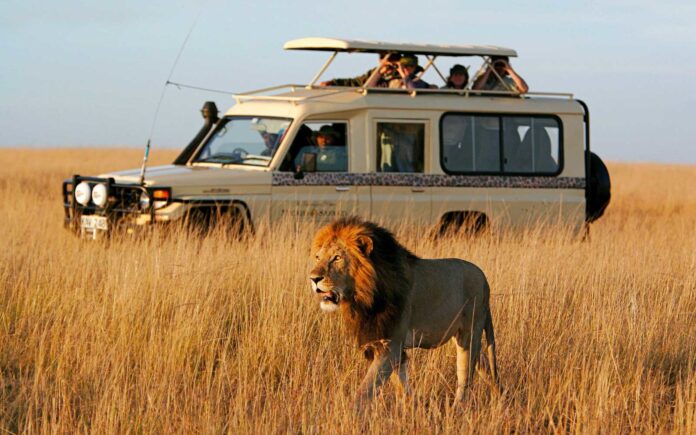 Planning an African safari is mind-scrambling whether you are a first time or repeat traveler. Whereas some may look at African safaris as costly, on the other hand, there are alternatives for budget travelers too. However, to plan the best budget African safari is something very challenging and requires adequate time and planning.
How to plan the best budget African safari
Visit countries with no entry visas
Whereas visas are a must-have for you to be allowed to enter to some countries, others may not require you to have one. Obtaining visas can be costly and may affect your planned budget. To safeguard yourself from such additional costs, it is better to be certain about countries which don't require you to have a visa. However, for visitors planning to visit East Africa, you can cut down on the cost by securing a single East African visa which lets you visit at least two East African Community member states especially Kenya, Rwanda and Uganda.
Consider visiting destinations which don't need you to immunize against some diseases or carry malaria pills.
If your budget is too tight to meet everything, it is better to consider exploring destinations which don't require you to have any malaria pills or immunize against particular diseases. Usually, visiting some African countries require you to immunize against yellow fever and a certificate has to be presented for you to be allowed for instance in Kenya, South Africa, Tanzania, Democratic Republic of the Congo (DRC). However, it is important to have yourself immunized against yellow fever or have some anti-malaria pills.
Take note of the hidden government fees and taxes
Every country has its own fees it charges on tourist related activities which you need to be very keen. In Tanzania, around 2016, government imposed about 18 percent VAT on all the tourist related activities which positioned it as one of the most luxury destinations. While other may not have done the same, it is important to explore in depth so as not to be taken by surprise and can save you a lot more by embarking on African safari to another country.
Visit national parks
When planning any African safari, you need to know which place to visit. Africa is a vast continent with a lot to offer and explore. There are many national parks, national reserves and several magical sites to explore.  The popular tourist sites to visit on African safari include Kruger National Park, Chobe National Park, Murchison Falls National Park, Bwindi Impenetrable National Park, Volcanoes National Park, Masai Mara National Reserve, Tsavo National Park, Nairobi National Park, Serengeti National Park and many others.
Consider Renting a Car for Hire
Renting a car for travel can help save some money that you can spend on other essentials of a safari. With the improving road infrastructure in some top safari destinations you can rent a car and explore Africa on your own schedule. If you are a first time traveler in Africa is important to hire a car with a driver for your travel. If you frequent traveler you can opt for a self drive in Africa.
Some of the recommended car rental agencies to use are;
East Africa: Car Rental Uganda, Self Drive East Africa, Car Rental Tanzania, 4X4 Africa,
Southern Africa: Drive South Africa, Namibia Car Rental, Self Drive 4×4, BushLore
Visit Africa during the low/off season
Africa is a friendly continent and even when you fail to make it during the peak season, still you have a chance to explore it during the low or off season. The advantage of visiting Africa during the low season is that you have higher chances to enjoy discounts. Most safari lodges may cut down on the cost of accommodation as away to attract many tourists and this makes it a budget friendly safari destination.
Choose a pocket friendly company
When choosing which company to book your safari, make sure you deal with one that is pocket friendly. There are many registered tour companies to choose to plan your holiday however, not all may be within your travel budget. To have a memorable safari holiday within your pocket range, simply get in touch with our reservation team and let us plan your next safari holiday together and you won't regret in life.