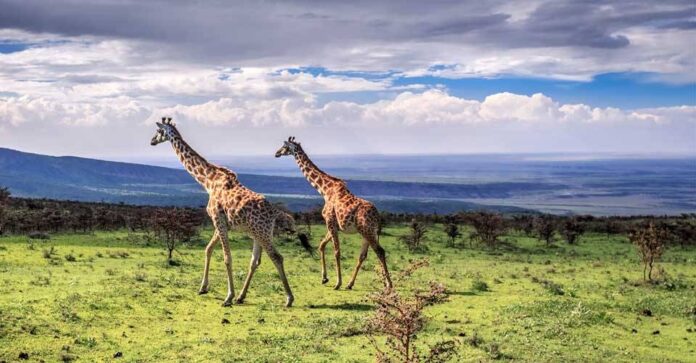 Looking at recent incredible wildlife tours in Africa? The amazing nations of South Africa, Tanzania, Kenya and Uganda are the most amazing places with colorful toasty wildlife national parks that everyone should visit no matter what your travel interest could be.
With the exceptional wildlife species including the Big five, a trip to any will be the best vacation in Africa. What you can do if you have more time, better to explore more than one destination for great memories.  I highly recommend a trip to Kenya and Tanzania for wildebeest migration but same in Uganda and South Africa for incredible wildlife safaris. Here are the top five game reserves that you shouldn't miss out on your vacation.
Masai Mara & Amboseli Game Reserve
Apparently known as the top wildlife safari parks in Kenya famous for the highest concentration of wildlife and Mt. Kilimanjaro back drop a known highest mountain in Africa. A trip to both Masai Mara game reserve and Amboseli national park is incredible covering all the amazing wildlife moments .Seeing the Big cats is a must, variety of wild habitants including elephants, lion, cheetah, buffalo, giraffe, African birds, hippo, crocodile, vultures, African birds of prey, wildebeest, Hyena. The balloon safari ride is another adventure that visitors enjoy and it's enjoyed till sunset. If wildlife is your thing you will have endless fun all through. However don't forget to explore other wildlife reserves and attractions in Kenya.
2. Serengeti National Park & Ngorogoro
If you want to have an exceptional wildlife safari tour, then plan a trip to Tanzania to Serengeti National Park and Ngorogoro conservation area. Every year Serengeti is the scene of large wild migrations and if you want to enjoy plan your trip from February-June. Still doesn't mean that those who visit the park in other months don't enjoy because the concentration of wildlife still remain. Once you make you itinerary to Serengeti, include a few days to Ngorogoro a famous wonder of the world and a place to experience real heaven on earth. Feed eyes on various wildlife that take you back to the history of the Garden of Eden.
3. Kidepo Valley & Murchison Falls National Park
These are wonderful places of mystery and wonders that can't be missed on your trip to Uganda weather in summer or winter. Murchison falls and Kidepo national park are one of the top Uganda safari destinations for wildlife though the country is more popular for mountain gorillas. Get a mix of the nature and wildlife in just a few days and enjoy great moments with wildlife both in the wilderness and on the Nile waters
4. Kruger National Park in South Africa
Kruger is the most renowned wildlife park in the entire world offering incredible wildlife watching experience especially for those seeking to see the big five and other wildlife diversities. The abundance wildlife here is unmatched with none across the world and it's the only largest oldest national park in South Africa. Kruger is a place that impress no matter when you choose to visit. Accommodation facilities are relatively affordable, the park bush forested scenery is amazing though the beauty of the park wildlife makes more outstanding. There is a lot to see here including lions, elephants, African wild dogs, zebras, Giraffe, Buffaloes, Rhinos, hippos, birds to mention but a few.
5. Chobe & Moremi Game Reserve, Botswana
These are the most visually spectacular, remote game rich places on the Planet found in Botswana .Chobe National Park and Moremi game reserve are best visited in the dry season when the bush isn't dense so viewing wildlife is remarkable. There is plenty to see in both parks but the choice is personal depending on many factors like weather, accommodation, safari guide, season and dream experience. Find these incredible wildlife reserves on the Eastern and Northeast side of Okavango Delta. If you want to experience the best visiting both is worth it since they are close to each other.