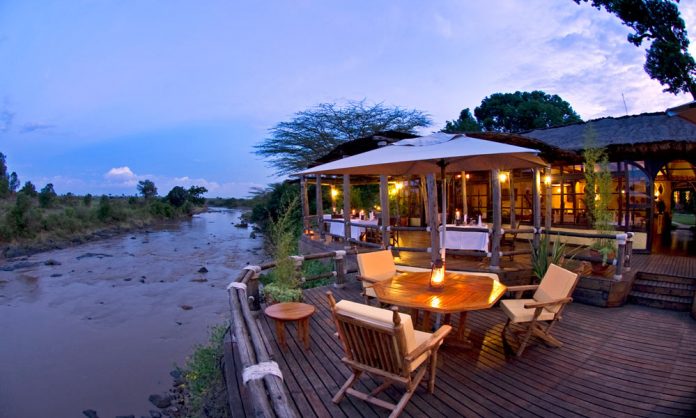 Kenya the homeland of the big five offers exceptional wildlife viewing year round the reason as to why many Royalty, politicians, aristocracy, and Move stars visited the country in 1900 to hunt for Rhinos, Buffaloes, elephants, leopards and lions. As the countries favorite Masai Mara is one of the best places in Africa to see big cats, Lake Nakuru for White rhinos and Flamingos which attract thousands to watch them as they feed in the shallow waters. Lake Bogoria is another spot for flamingos in Kenya so if you love birds its worthy to be included among your birding travel destinations in Africa.
Over 56 National parks and reserves are found in Kenya which makes it the world safari capital of Africa. The most visited parks include Masai Mara National Reserve (a recreational area of big cats, wildebeest migration & the big five), Lake Nakuru National Park (the school of flamingoes & the big five), Amboseli National Park (well-known for the awesome views of Mount Kilimanjaro plus the big five), Samburu National Reserve ( a park which connects to Buffalo springs without limit & a residence to the big five), Tsavo west National Park (famed for its location and the big five), Buffallo springs National reserve (hosts the big five plus open connectivity to samburu, Tsavo East National park (the comfort zone of the big five), and Aberdares National park (Nice spot of the big five though lions are hard to find).
A safari in Kenya is one of the most rewarding journey to the African continent. Thousands of travelers visit Kenya to enjoy a safari in its best national parks such as Amboseli National Park, Masai Mara national park and more.
When to Visit Kenya
Visit Kenya any time of the year but for best game viewing make it during the dry season from late June to October since the wildebeest migrations arrives in Masai Mara in July and it goes back to Serengeti plains in Tanzania in October. This makes Masai Mara more busy and exceptional from the other parks. Access this wildlife haven in Africa by air through Jomo Kenyatta International Airport (NBO) in Nairobi Kenya's capital and biggest transport hub. Both domestic and international flights are conducted in Nairobi from and too different corners of the world. Say Jambo to the warmth, ethnic group of the Masai tribe as you watch them dance, sing in appreciation of their Gifted land in the wild.