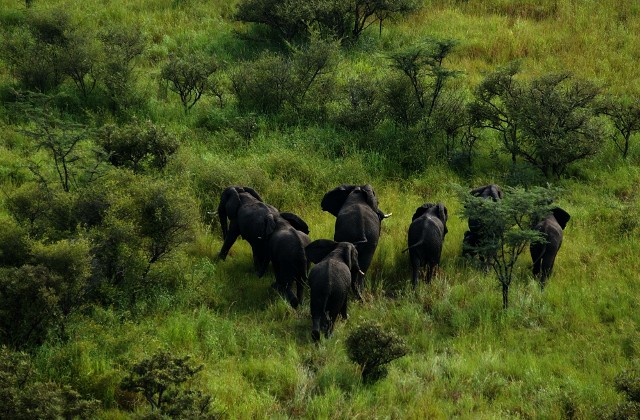 You must have seen it the news already. On July 9 2011, Southern Sudan became the newest nation in Africa and in the world. For the people of Southern Sudan, congratulations, it has been a long walk to freedom.
For travel enthusiasts, you may be happy to know that Southern Sudan provides you an incredibly rich experience, one that rivals or even surpasses other more established African destinations like Kenya, Tanzania, South Africa, Botswana, etc. This is despite the country's prolonged civil war with its northern neighbor in the recent past. To this, add the fact that country is virtually a virgin destination, and you get a perfect reason for traveling to Southern Sudan now.
Here are 5 good reasons you should start planning your trip to Southern Sudan today.
• An Incomparable Africa Wildlife Experience: Picture hundreds of thousands of wildebeest and other large mammals moving as one huge herd across the plains as they migrate in search of pasture and water. What comes to mind? The Serengeti and Masai Mara, right?
Well, you are in for a surprise. Experts were shocked to "discover" in the Buma region of Southern Sudan, what they termed as "the largest migration of large mammals on planet earth", one that is "more spectacular than other migrations on the African continent".  And that's not all: Southern Sudan has several game reserves that host plenty of elephants, lions, buffaloes, giraffes, and many other animal species plus an amazingly rich bird-life.
You need evidence? See the video below.
• An Unrivaled Cultural Heritage: Many of us already know about the rich culture of the Masai of Kenya and Tanzania, and the Zulu of South Africa. Now, meet the Dinka of Southern Sudan. Do you remember the 1980′s NBA superstar Manute Bol? The Seven feet, seven inches tall giant? He was a Dinka by tribe. The Dinka are considered the tallest tribe in Africa, alongside the Tutsi of Rwanda. Of course, their height is not their only distinguishing trait. The Dinka have a very vibrant culture, with some rituals, e.g. stick fighting, tattooing, facial marking and scarring, dating thousands of years.
Southern Sudan is also home to more than 60 other African tribes, each with equally interesting cultures and traditions.
• Plenty of Adventure Travel Opportunities: Think white water rafting, sport fishing, trekking, felucca tours, and much more. You can do all this in Southern Sudan, thanks to the presence of the White Nile. The White Nile in Southern Sudan has some few good spots for both flat water and wild water rafting and kayaking.
• Unique Historical Sites: Some of the most famous historical sites in Southern Sudan include King George's house, which at one point housed the British King during during World War I;  the famous Tamarind tree, the resting point for the great British explorer, Sir Samuel Baker, as he explored the source of the Nile; Diem Zubair, which was one of the biggest slave markets during the slave trade; and the mausoleum of the late Dr. John Garang, SPLA commander.
• Magical Scenic Sites: The White Nile in itself offers plenty of beautiful scenery including waterfalls and rapids. There are many other beautiful sites in Southern Sudan besides those in the Nile. Some of the interesting ones include the Imatong mountains, Fulla Rapids, and the Sudd region, also known as "Lake No" because it is completely covered by water hyacinth, making it completely impossible to navigate.