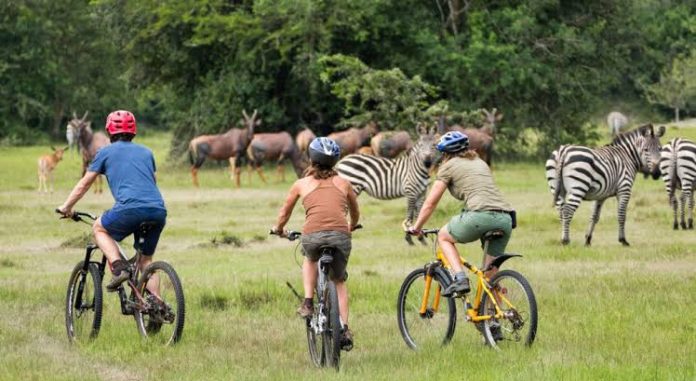 Uganda continues to raise the flag of combating the spread of killer Covid-19 high in Africa after being named among the 6 safest places in the world to visit this October 2020, as according to American Business Magazine – Forbes.
This comes shortly after the country re-opened its borders and the main Airport in Entebbe on October 1st which came after 6 months of closure due to the escalating COVID-19 cases in March this year.
Forbes indicates Uganda's success in taming COVID-19 has stabilized infections, making the country an ideal place for tourism to resume safely. They reported that the current trend of the killer infection is relatively okay despite the case count which was on the rise through September emphasizing that in absolute terms, the country's outbreak has been reasonably small with just under 9,000 cases so far and 81 deaths.
They continued to highlight the 'The Pearl of Africa' as being open to visitors and tourists but with observance of set guidelines to avoid the spread of the virus where by a visitor requires a negative COVID-19 polymerize chain reaction (PCR) test within 72 hours of arrival and a negative test before departure as well.
It should be remembered that among the measures put in place to control the spread of the Covid-19 pandemic included a total lock-down of most transport & business operations, schools and entertainment & leisure places as well as a national curfew that is still in place between 9pm and 6am.
In August, this awarded Uganda the month's accolade of the best country in Africa in suppressing the Covid-19 pandemic after analyzing the data collected by Lancet Commission and10th among 91 countries analyzed.
Other Places to Visit
The other countries that join in as safe travel destinations include: Panama in Central America, El Salvado & Bahamas in North America, Pakistan in Southern Asia and Ukraine in Eastern Europe.
Uganda is globally known for its unique features notably the mountain Gorillas of which half of the world's remaining population of these endangered primates find homage in the country. Mountain Gorilla Trekking in Uganda can be done in Bwindi Impenetrable Forest and Mgahinga Gorilla National parks in the south west. It is only in Rwanda's Volcanoes and Democratic Republic of Congo's Virunga national parks where mountain Gorillas can be found elsewhere in the world.
Other star attractions of Uganda include the source of longest river in the world – the Nile, the glaciated peaks of Rwenzori mountains, amazing wildlife and culture among others.