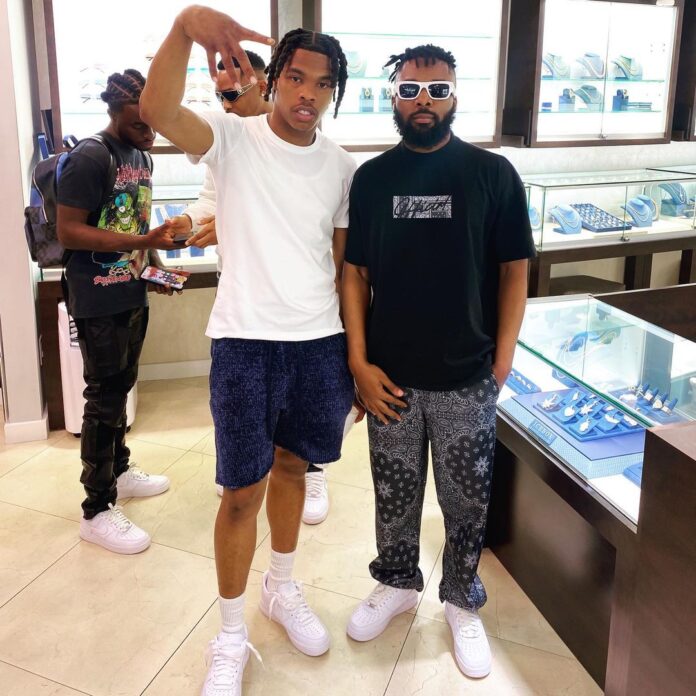 Kenyan talent manager and CEO of RKC Records, Noriega Donself, has opened up on what it was like meeting American Grammy Award rapper, Dominique Armani Jones known as Lil Baby.
Noriega Donself took to Instagram to share a group picture and his experience of meeting Lil Baby. In the picture, the manager of Kenyan artist Otile Brown can be seen posing with Lil Baby at famous Atlanta Georgia Diamonds & Watches store, Icebox.
According to him, his encounter with the famous US rapper was shocking: " Lil Baby is one kind soul, he's so down to earth, that Gee knows a lot about Africa and is always happy to meet African entertainers, we discussed business as usual and matters of interest regarding Otile and Kenyan music were discussed. We literally bumped into Lil Baby at Icebox where Otile and I went to purchase a few jeweries after our first USA Tour. Something big is cooking soon, I can assure everyone, let's wait," he stated.
Icebox is famous for the sales of Jeweelies in the USA and is a shopping hub to famous entertainers around the world. The likes of Davido, Tiwa Savage, Mr.P of P-Square fame, Otile Brown, Diamond Platinum, Wiz Kid and a lot of popular African entertainers have also shopped at the Atlanta based store.