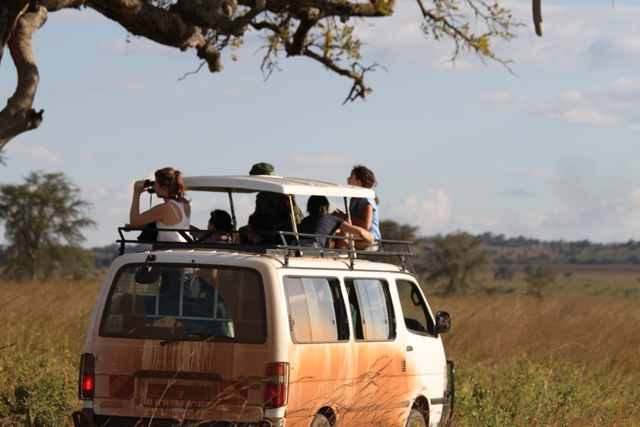 Planning a road trip in Uganda? Renting a car in Uganda is the best way to explore the gyms of the country and driving is easy. Having your own car gives you the flexibility to travel at your own pace, see place of you interest that are simply not possible on group tours or public transport. Driving in Uganda is absolutely an exciting experience but requires some braveness while you are behind the wheels. For starters, higher chances are that you will face challenge driving in Uganda's roads as most of them are not yet to the standards of say United States or England. To get the best of your road trip experience in Uganda, take a look at significant road safety rules and traffic tips for driving.
Driving in Uganda always requires you to keep left and speed limit on national highways shouldn't be over 100kms per hour and 65kms per hour in urban built up areas-this is general.
Road safety rules and regulations in Uganda
Before you embark on a self-drive tour or guided tour, be aware of traffic rules to avoid being taken by surprise by presence of traffic officers. Road safety in Uganda is governed by the traffic and road safety Act of 1970.
Drivers should keep left when driving and if you are not familiar with road rules please rent a car and driver and still enjoy your road trip at your own pace.
The speed limit on national highway is 100kms per hour and 65kms per hour in urban built up areas unless where it is specified.
To drive in Uganda, you need a valid local or international driving permit/license.
Driving tips prior starting your rental car
Prior driving a rental car please do some simple safety check
Turn on the lights and move around to ascertain if all lights are working.
Check out the blinkers for proper operation.
Cross check if the tyres are inflated well.
When you enter into the car please adjust all mirrors and seats prior starting it.
Driving tips while your rental car is moving
Make sure that the headlights are on and the car is visible 4 times the distance with its headlights on
Please indicate in case you need to make a stopover.
Turn your head to check no one is coming prior joining the road.
Take note of traffic lights-green color is always for you to look left and right, straight then left once more prior proceeding.
Always be on seat belts and put on your seat belt before starting your car
Keep within driving speed limit.
In summary, with the above traffic tips we believe you will have a comfortable road trip in Uganda with our classic rental cars.