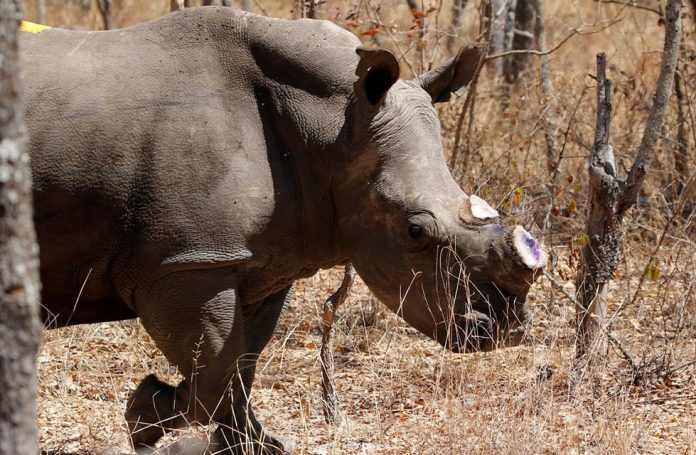 Zimbabwe is planning to dehorn its roughly 800 rhinos, a measure aimed at curbing poaching activities in the country. The country has Black rhinos, which are smaller and rarer than the White rhino.
Zimbabwe National Parks and Wildlife Management Authority Board Member, Cephas Mudenda, said the organization was working with two private organizations to complete the programme, with 60 rhinos having been dehorned so far.
"Our strategy is to try and save the rhino. If the poachers know that the rhinos in our national parks do not have horns, they are unlikely to come and kill them," said Mudenda. He added, however, that dehorning alone wasn't a solution and more needed to be done to fight poaching.
According to NatParks, the intention is to complete dehorning across the country by the end of the year, both in national parks and on privately owned land.
So far, the exercise has covered Chipinge, Lake Kyle in Masvingo, Lake Chivero in Harare and Matopos in Bulawayo.
NatParks explains that dehorning is costly and it is seeking partners to help fund the initiative.