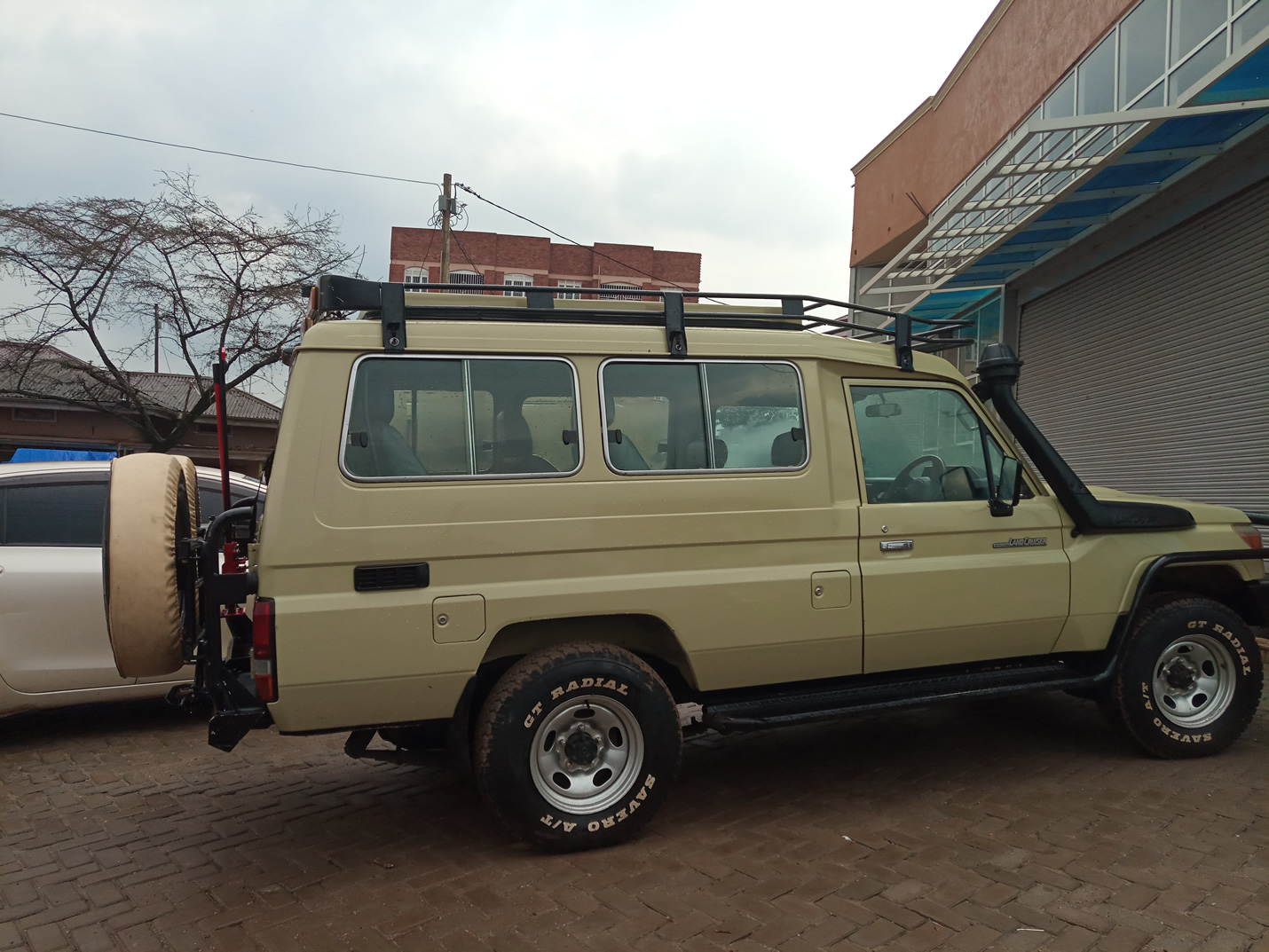 Are you planning to travel to Rwanda for vacation but you do not know which car to use? Have you ever thought about using a land cruiser for self drive tour? Well, the Toyota Land Cruiser features as one of the best Japanese made cars also called Toyota. It features among the series of 4 remarkable 4wheel drive cars and it is the longest running series of this brand. The Land Cruiser is flexible as you can also use it for safaris whether self drive in Rwanda or guided safari, it features a strong engine, speed transmission and the tough suspensions which make it the best for you to explore and discover Rwanda in a new style. Visitors self drive tours start with a comfortable 4 by 4 car which will make their dreams come true in Africa. The Land cruiser assures you of safety while on tough terrains in Africa's rolling hills of Rwanda. They come in different categories of Land Cruiser Prado SL, TX, TZ, Land Cruiser extended and many more.
Below are some of the reasons as to why you need a Land Cruiser while on self drive safari;
Comfort, it is every traveler's dream to have the most comfortable journey while on vacation in Africa and a Land Cruiser cars offer that comfort that you have ever thought about in your life. Its seats are fully set to provide visitors that great moment while on road trip with adequate space for them to stretch their legs. If you are planning to travel with children, the Land cruiser still covers you and the children and you will have the most enjoyable trip in Rwanda. These Land Cruisers feature air conditioners and hence safe guarding you from the dusty routes that connect to your areas of interest in Rwanda.
Off road Capability, with Land Cruisers, travelers are able to transverse through the country's terrains at ease whether you are interested in visiting Nyungwe Forest National Park, Musanze, Akagera National Park or Volcanoes National Park using a land cruiser you will certainly overcome all kinds of terrains despite the weather patterns of day. The 4 by 4 safari cars are the best for self drive tours if you are to have the most memorable vacation in Africa.
The outstanding performance
The Land Cruisers have the best engine brand, speed transmission and the full bodied suspensions which makes it easier for each corner of Rwanda worth discovering while on self drive tour. Unlike other categories of cars, with a Land Cruiser you can navigate through all kinds of roads in the remotest areas in Rwanda. You can turn on the 4WD when need be and turn it off when it isn't needed making it the most extra-ordinary, offers the vehicle that strength to turn gears comfortably for a smooth rides. For those who have driven before and aware of best car engines, the Land Cruiser is exceptionally one of the best ever that you shouldn't miss to include in your travel plan.
Stylish interior
Depending on your travel interest, but Land Cruisers are equally the best when it comes to business tours, safaris or wedding parties. They feature spontaneous dashboard, ventilated and comfortable seats, radio with CD and flash player and many more accessories.
In conclusion, Land Cruiser is one of the best safari cars that you shouldn't miss to include in your travel plan. It features many interesting things that will make you vacation memorable in life. For interested travelers, you can now contact one of our receptionists and you will have your travel interests covered in Rwanda whether self drive or guided tours.