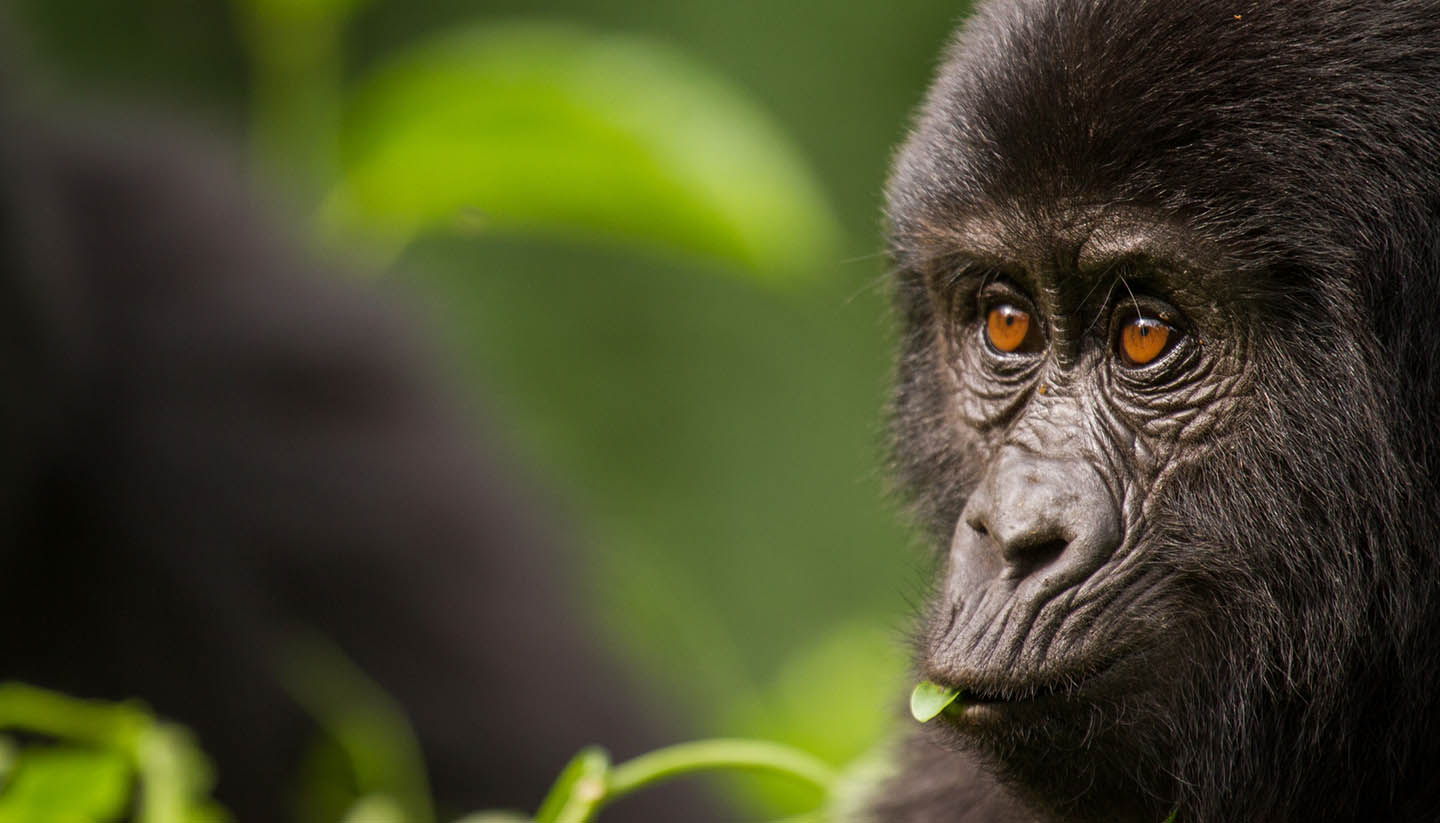 A gorilla safari allows tourists to see mountain gorillas in their natural habitat. It has become one of the most popular among travelers on wildlife safari to Eastern Africa. Mountain gorillas are very rare and critically endangered so travelers would rather pay highly to see them which generate revenue that is used to fund conservation activities and sustainable tourism gorilla development. That's why a gorilla permit in Rwanda is $1500, $600 in Uganda and $450 in DR Congo. A permit is purchased on its own and allows visitors to spend 1 hour with gorillas. So you have to plan for accommodation and meals, transport and tour guide/driver services.
Despite the high and no bargain cost of a gorilla permit, there ways to lower down the cost of other things you plan to include on your trip to make a gorilla safari affordable.
Track gorillas in Uganda
A gorilla safari is expensive in Rwanda due to the $1500 gorilla permit price but in Uganda it is at $600, a budget traveler's dream. DR Congo offers cheap gorilla trekking at $450 but because of insecurity, it limits the option of going to Virunga national park.
At the moment Uganda stands out because it has two parks for a tour to see gorillas. Tourists can take a budget gorilla trekking safari in Bwindi impenetrable forest national park and Mgahinga gorilla national park. There are 17 habituated gorilla families and one family can visited by 8 people per day. Get 17 multiply by 8, it makes up a total of 136 gorilla permits which are ever available for booking. Mgahinga has 1 habituated gorilla family while Bwindi has 16 families which are distributed at its 4 gorilla centers of Buhoma the headquarters, Ruhija, Rushaga and Nkuringo. Many options and packages for accommodation exist at each center offering a dozens of budget and mid range lodges with en suit amenities. A gorilla safari will include accommodation and transportation.
Short gorilla safaris are better such as a 3 days gorilla trekking safari
Of course, gorilla itineraries differ by price. The 3 days gorilla safari for example includes transport, full board accommodation (3 meals a day and drinks), gorilla permits. It may look to be a shorter itinerary but the best part of it is that you have time for road transfers which are the most affordable way than flying by charter plane. Road transportation from Kampala to Bwindi takes 9- 10 hours approximately. If you land in Kigali, the distance will just be short taking 3 hours drive and cross the border to Uganda. A gorilla safari booked through a local tour company will offer a private vehicle and a guide/driver.
Join a group of fellow gorilla trackers
If you are not a solo traveler, a local tour company will offer a gorilla safari and match you with other travelers. Trust your operator that he/she will add you to a group to travel together and even share accommodation without having to compromise quality. For example there are extended land cruiser safari vehicles that can accommodate 6-7 people at once. In that case, the operator will find lodges with twin or triple rooms to enable you get to share with others. That way of sharing costs is the most budget friendly gorilla tracking safari option. Group travel will still offer value for money because the accommodation will feature en suit bathrooms, good food, and pampering by the friendly local staff.
Stay in budget or mid range accommodations
A great gorilla tracking experience is when you spend 1 hour with the gorillas in their natural habitat. To keep things affordable, no need to stay in luxurious lodges. There's a wide range of budget and mid range accommodation. Bwindi has many lodges and it's largely preferred than Mgahinga for that reason. Consult with your operator to recommend you lodges that will carter for your needs. For example, the location of the lodge is very important. It should be near the gorilla center because you will not be on pressure to wake up early instead you will just take a walk to the center. Finding that kind of lodge is easier when you book in advance; Ruhija and Rushaga gorilla centers have got a lot of budget and mid range lodges.
Find extra activities to add on your wildlife
While I just mentioned about shorter gorilla safaris as less expensive, there are certain wildlife activities that you can do without high price tag but for a great Ugandan wildlife experience. For example, game drives and boat cruise safaris can be done in Queen Elizabeth National park. This park is just 4 hours drive from Bwindi. Another great park you can add on en route to Bwindi is Lake Mburo national park located just 3 hours from Kampala. You can spend just 1 night in one of the parks remember and still spot animals like elephants, buffaloes, zebras, lions, hippos, crocodiles, Uganda kob, warthogs.