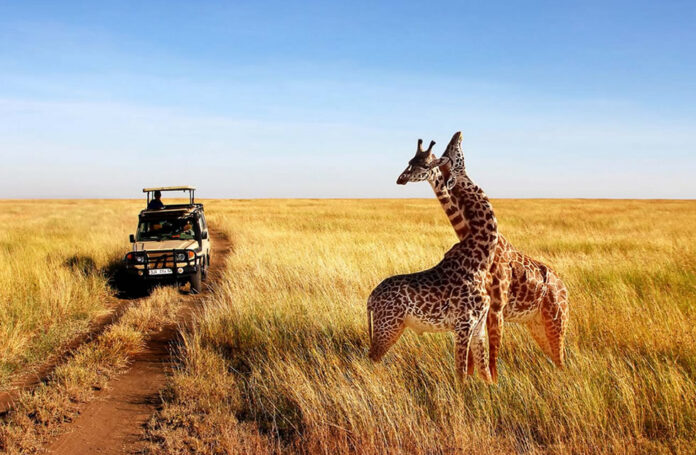 Traveling in Tanzania has become easier than ever before with Car Rental Tanzania. Even if you are a solo traveler on self-drive tour, you can rent a car and drive yourself in Tanzania to any part.
The truth is that most people like traveling in a bus or a cab, especially when traveling to local destinations. That is because it is reliable, cheap, and offers an easy means of moving from one destination to another. You may be surprised to learn that renting a car when on vacation is cost-effective and convenient. The idea of going on a self drive in Tanzania may seem to be overwhelming. However, many travelers go for car rentals.
Everyone wants to have the best experiences and memories during their travels and holidays. When visiting a foreign nation or city, there are a few aspects that guarantee to make the experience worthwhile. One of the main things to consider is your budget estimate to cover expenses while traveling. During the creation of your budget, make sure to include fees for renting a car. So, how does hiring a car make your travels more fascinating?
These are some of the benefits of renting a car;
Convenience
Renting a car gives you a lot of freedom and convenience than any given option. That is because you do not need to stick to a given schedule or timetable. Moreover, you can alter your travel plans as you like. Remember that when on a vacation, each minute counts. In any case, every vacation is limited. You do not want to spend most of your traveling time on public transport. When you rent a car, you can plan your travel to suit your routine.
Special offers
You can get special offers if you are a good customer and the company offers a reduced price in case you are renting an older model of the vehicle. This means if you are not good at cash, you can always be guaranteed that you will still get the car with or without a driver.
When renting a car, you also can get a chauffeur depending on the agency you contract. Having someone to drive you around means that you are free to drink and party. The last thing you want is to get arrested during your vacation because of drunk driving.
Safety
As much as traveling to a new country is fun, it's always a great idea to take safety precautions. Having a car to take you around the region is safer than using public means of transport to explore the area. With a car, it's easy to travel with your items like photography equipment with ease. The vehicle offers a safe place to leave your valuables as you take a look around.
Cost-Effective
Although public transport is cheap, it does not offer the desired level of freedom and convenience you get from renting a car. With adequate research, you can find cheaper car rentals. You can even rent a car from the airport. Ensure you add costs for various things such as insurance, parking, and fuel. You may be surprised to learn that parking in some destinations is more expensive than renting a car.
When traveling, ensure you come up with a budget that caters to car rental and other things required. Hiring a vehicle may seem like a costly idea, but it depends on how you see it. For instance, if you are traveling with friends and family, renting a car makes moving around cheaper and comfortable. You get to save a lot of money since the only expense the car needs is refueling.
Comfort
A car provides a lot of comfort than public transport vehicles. That is because you have access to different things you want and you can adjust the seat as you want. Although this seems to be a small consideration, getting access to the radio and air conditioner can make your trip more enjoyable. Also, you have an opportunity to keep the car clean and you can stop for leisure or food.
Getting to new Destinations
You may be surprised to learn that travel destinations offer more than what you find within the vicinity. When you drive around, you will get to discover some new attractions. Moreover, driving widens your scope of the destination. With car rental, you do not limit your attractions to public transport routes. In fact, you can explore the path and other authentic places that most travelers do not get an opportunity to see.
Transportation
For those who love making videos and taking photos during holidays, renting an automobile is wise. As mentioned earlier, a car offers a safe place to carry or leave your equipment. Many people end up losing valuables worth thousands of dollars when in new territories. Most of these items are either stolen or get mixed up while traveling with other tourists.
Road assistance
When you hire a car from a company, be assured of road assistance in-case of breakdown or an accident. In-case of any problem, you can just call the rental company and a mechanic will be sent to the destination to fix the problem or offer you a replacement car in case it is a big problem making sure you continue with the road trip.
Extra travel gadgets and documents
Most companies offer extra travel gadgets and documents to make sure you don't have to get lost or caught up by the traffic police. If you are travelling to a destination for the first time, you can rent a GPS to guide you through the routes plus you can rent a camping gear at affordable rates to avoid the extra flight cargo expenses.
Stress free
Once you make a booking of the car hire services your job is done, the rest will be handled by the driver. The chauffeur will be the one to carry your luggage into the car and also to lead you to the destination you are might to go. It is a hassle free means of transport. For you as a traveller, you just have to sit at the back seat of the car and let it roll till you reach your destination.
Conclusion
Planning to go and self drive Tanzania and still wondering why you should ditch the public means, the above benefits should give you a clue of what to expect when you travel privately whether on self-drive or with a hired driver.