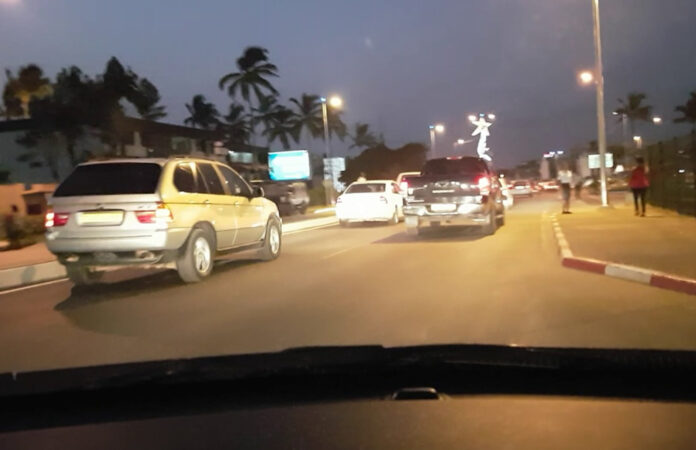 Where can I hire SUV cars in Gabon?
There exist many providers of SUV car rental in Gabon. Despite this fact, you need to make comparison between locations and providers to ascertain which one offers the best deal that is within your interest. The airport is one area where most car rental companies concentrate but be mindful of the rates too. Usually, rates tend to be high at the airport compared to if you hired the same SUV car outside that is why we encourage you to secure your dream car rental early prior the actual date of travel.
How can I find the best SUV car rental deals in Gabon?
It is possible to find varied offers on SUV car rental in Gabon. Variety means, a great opportunity for you to make comparison on prices from different car rental agencies providing the same service and pick-up areas. The rates differ depending on the car hire company you choose to deal with, location and dates of your travel. Car Rental Gabon has positioned itself as the best providers of excellent car hire services at affordable prices.
What is the cancellation policy for car rentals in Gabon?
Cancellation policy for car rentals in Gabon differs from one car hire company to another. You realize that some car hire bookings are free to cancel whereas most pre-paid ones are non-refundable. Please note, don't cancel your car rental booking directly since this may come with extra charges. In case you wish to cancel booking, it is advisable you do so via the company's website.
How can I book a car rental in Gabon?
Renting a car in Gabon is easier and it is possible to do so online or directly walking to the car hire agency office. We have the list of comfortable rental cars suited to all kinds of travel in Gabon.
Why car rental Gabon?
At car rental Gabon, we go the extra mile and we believe in excellent service delivery. Our clients have wide-range of car rentals to choose from whether you are interested in long term car hire or short-term car rentals. We also arrange safaris, book hotels and by bundling all these, you certainly get a complete vacation of your dream.
Where can I find the car rental terms and conditions?
Car rental terms and conditions vary from car hire agency/company to another/from country to country or from car rental to another. Therefore, consult and find out more about that particular car rental terms and conditions from our experts. At times, you can read through the company's rental terms and conditions on the confirmation voucher.
How do I make payment for car rental booking in Gabon?
Every car rental company has its acceptable mode of payment visitors can pay for car hire services. However, the most acceptable by many car hire agencies/companies include visa, Mastercard, visa electron, laser for online payments. Most companies require visitors to make deposit and balance is paid on the date of car pick-up.
What documents can I carry to present to rental desk?
Some of the essential documents you should come along include your confirmation voucher, valid license, valid credit card in the driver's name and enough provision to make deposit and many more.
What is a fuel policy like?
The fuel policy is stipulated as per the car rental company you will be dealing with. But usually fuel policies cover pick-up full, return full. or pick-up full, return empty. This varies from company to company as stated in their terms and conditions for car hire.
Are there age restrictions for car rental in Gabon?
Each car rental company sets its own age restrictions. This includes minimum and maximum age of the driver they can hire the car to. However, some companies have young/senior driver charges for particular age groups.