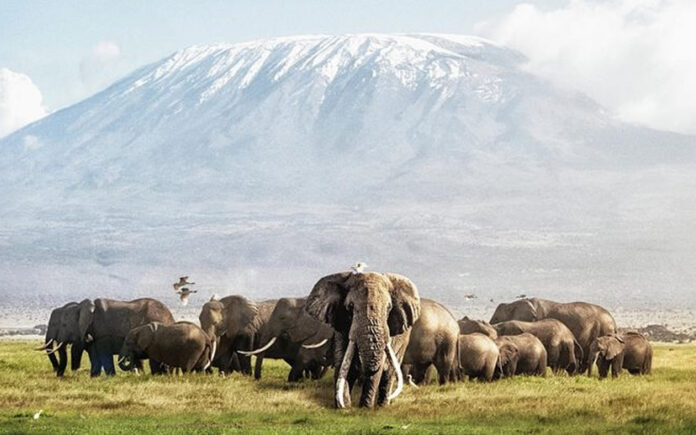 Some of the best wildlife pleasures are felt in places, which take you into the deeper parts of the earth where you get you up, close and personal with Nature. One such beautiful land is Kenya, which provides you with ideal wildlife experiences of fascinating Eastern Africa. The Amboseli National Park is an ideal travel locale and a beautiful tour destination in Kenya.
With the surroundings of the Tanzanian border, this is a land filled with the magnanimity of Mount Kilimanjaro. Tourists come here to see the herds of elephants and leopards and cheetahs and the ideal sights of crocodile pleasures. The park is a perfect wildlife area and is famous for the Elephant Research Project.
In spite of being dusty and dry, and not having many trees, still the simple delights of the vast plains here make wildlife spotting a delight. The earth looks beautiful with the wonderfully rich red colour and makes visits here heavenly and memorable. There is an Observation Hill here near the swamps and this makes the region a great picnic spot.
Home to the "Big Five" with the hyena, cheetah, zebra, wildebeest and hippo forming the mainstay of tours here, Amboseli is easily reached from Nairobi by car. The nearest airport is Nairobi and there are facilities of comfortable safari lodges and camps, which offer the best here.
Spanning over an area of acacia trees and plains with rocky thorny bushes, the marshes and swamps make up the topography here. A national reserve since the year 1968, this has been recognized so since the year 1974. The roads here have loose volcanic soil that is very dusty and impossible in the wet season.
Wildlife viewing in itself is a great experience and to have the best of these pleasures in places like Amboseli National park is ecstasic.