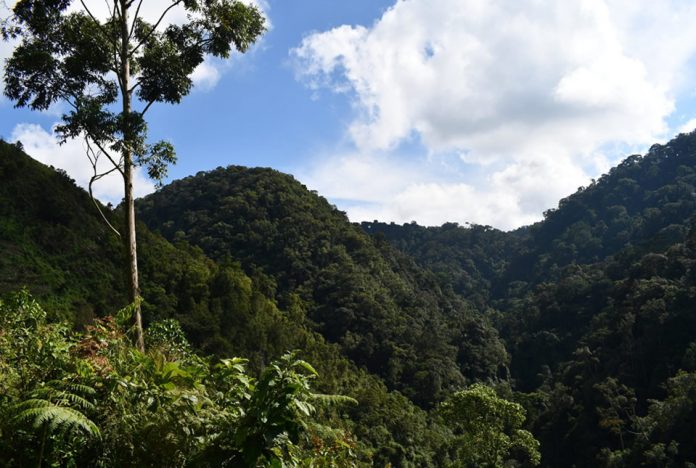 Bwindi Impenetrable National Park is the most remarkable Parks in Uganda that invite a plethora of travelers from different parts of the World per year.
You won't believe the ever praised charms and natural wonders in Bwindi until you reach there while on a Uganda gorilla safari.
This pristine destination hides itself just in the Western part of Uganda on Uganda's border with Democratic Republic of Congo.
For couples of years, Bwindi is one the reasons why tourists visit Uganda several time during their vacation holidays in Africa.
The Park's name was derived from the grand and outstanding forest in Uganda "Bwindi Impenetrable Forest".
This Forest occupies part of the Park's area and a major habitat for different Wildlife species including the rarely seen Mountain Gorillas.
How to get there
Traveling from Kampala, you can get to this Park by two options including road and air transport means.
By road you will drive for about 8-9 hours from Kampala up to Bwindi via Kampala – Masaka – Mbarara highway. It includes a stopover at the equator and in Mbarara to have some lunch.
If not road- there is an option of using an airplane, private charters are arranged from Entebbe up to Kisoro airstrip and from here you will be transported by driver guide up to Bwindi suburbs.
Gorillas in Bwindi
Without doubt, these apes are the main draw for traveler visiting the naturally endowed Bwindi Impenetrable National Park.
Uganda ranks to be homing the highest percentage of Gorillas remaining in the all World, almost half of it. A biggest percentage of Uganda's Gorillas is found in Uganda. Travelers mostly consider this Park because of variety of Gorilla species.
Bwindi is only inhabited by the species of Mountain Gorillas; don't expect to meet other species like Eastern Lowland Gorillas, Western Gorillas and more.
These Gorillas usually live in areas of higher altitudes and bamboo forested areas. They live in groups that are termed as Gorillas families and each family is led by a male dominated Silverback.
Because of variety, Bwindi is a destination is a destination where you go 100 percent sure of seeing or meeting with the Gorillas. Physical fitness is a major requirement since some families tend to move deep into the valleys.
How many Gorilla families
Among all gorilla hosting destinations, Bwindi Forest tops with the highest numbers of Gorilla families that are habituated and open to trekking excursions.
It is currently recorded with over eighteen Gorilla families that are distributed in its four sectors. The park houses the families that are used for habituation experience.
The four sectors
Gorilla trekking in Bwindi is offered in its four sectors including Buhoma sector, Ruhija, Rushaga and Nkuringo sector.
Buhoma sector is located in the northern part of Bwindi Impenetrable National Park. It has four habituated Gorilla families including Mubare the oldest, Habinyanja, Rushegura and Katwe Gorilla family.
Rushaga Sector is placed in the southern part of the Park. It is recoded with the highest number of families. The list embodies Bweza, Busingye, Kahungye, Nshongi, Bikingi and Mishaya.
Ruhija Sector lies in the Eastern part of Bwindi standing at altitude of 2350m above sea level. It shelters three Gorilla families including Bitukura, Kyaguriro, and Oruzogo Gorilla family
Nkuringo Sector hides in the south western part of Uganda just 40km north of Kisoro town. It is home to three Gorilla families that include Bushaho, Christmas and Nkuringo Gorilla family.
Which Sector to choose
All sectors in Bwindi are good to trek Gorillas but if you are after variety, then Rushaga should be your best choice.
Then for those combining Gorilla trek in Bwindi with a visit to Queen Elizabeth National Park, you must trek in Buhoma sector.
Gorilla Trekking in Bwindi
This experience is breathtaking and a life time adventure for most travelers who consider Bwindi Impenetrable National Park.
It is usually done in a group – only eight tourists are allowed for a Gorilla family per day. The time taken and distance moved in the Jungles of Bwindi depends on where these apes spent their last night.
After locating them, you are allowed to stay in their presence for only one hour. You will see them feeding, laughing, and wandering around. You are free to take plenty of photos and Videos but a flush camera is not allowed for use.
Best time to Trek Gorillas in Bwindi
Gorilla trekking in Bwindi is feasible all year round but it's more peculiar in the dry season when there are low rainfall drops.
In the rainy season you may be interrupted with heavy rain falls and trails in the Jungle are muddy and slippery.
For those who fancy crowd free adventures, then consider doing the trek in the low season of travelling (March – June & October – November)
What's required to trek Gorillas
In order to trek, you must buy a Gorilla permit, this permit costs $700 USD per person in Uganda. Additionally, for anyone to trek, you must be fifteen years and above and some levels of physical fitness is highly required.
Where to Stay
Bwindi Impenetrable National park is reserved with plenty of accommodation facilities that range from budget, mid-range to Luxury. There are all well-facilitated to fit the traveler's needs. Each sector has its own accommodation, therefore when booking you have to consider first the sector you booked for Gorilla trek. Mum and Dad Uganda Tours will help to book accommodation of your choice if you trust and book the gorilla safari with them.